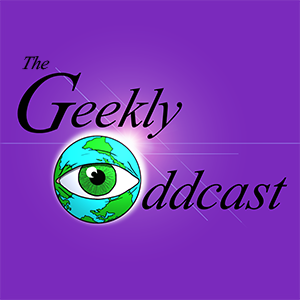 The Geekly Oddcast has returned for Season 2! Sorry for the delay, 2019 is not shaping up to be my favorite year, at least in my record books. 
This week we are joined by Charlie Gilchrist one of the developers for Ribbiting Saga a new indie game currently being crowd sourced on Kickstarter. As of the publishing of this podcast they have hit 10% of their goal of 50K. This game looks wonderful, it reminds me of Legend of Zelda and Chrono Trigger. All of the nostalgia of SNES Action Adventure games rolled into a fresh new game with a somewhat nonlinear story line.
Joining me as co-host this week is Jarod Cerf of Here there be Tygers. 
https://www.kickstarter.com/projects/happyogre/ribbiting-saga
The Geekly Oddcast member of the ESO Network.